Sustainable, customizable products​
Ecobos makes tailor-made sustainable promotional items for companies, governments, municipalities and organisations. Cotton bags, eco pens, eco pencils, trophies, stationery and much more.
​​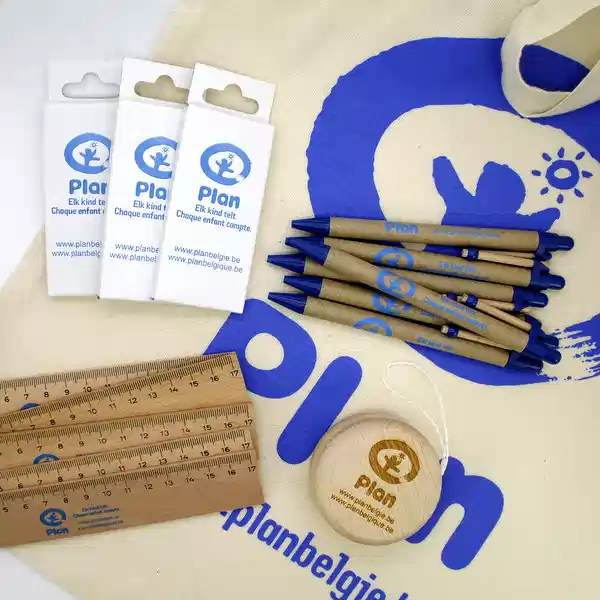 ​
​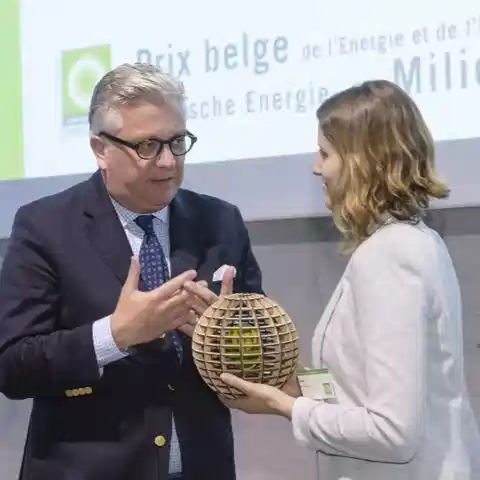 ​
​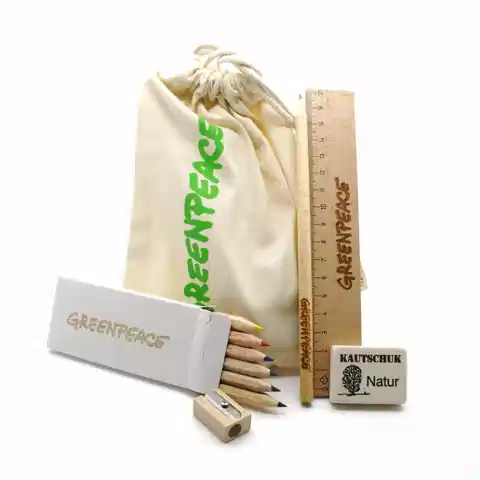 ​
​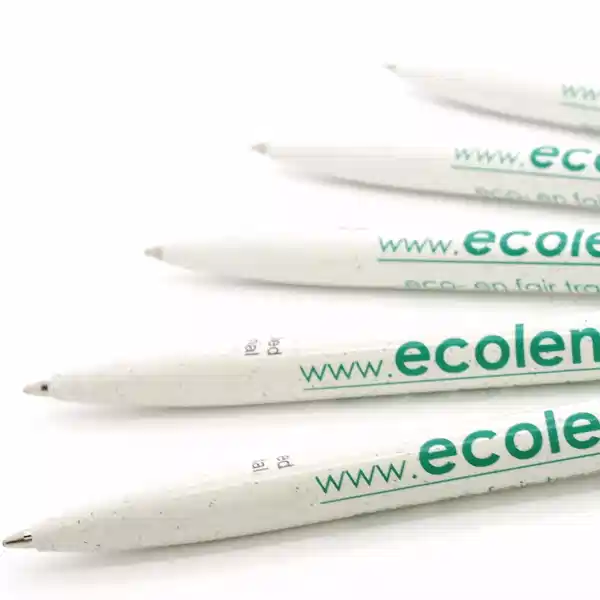 ​
Do you want to do something for the environment as a company or organization? Then sustainable products are a nice first step. From ecological gifts to environmentally friendly stationery and office materials: you've come to the right place with us. With more than 1,000 articles, there is an ecological alternative for just about everything.
Moreover, all these sustainable products can be personalized with your logo, slogan or other message. This is how you put yourself in the spotlight in a positive way!
Choose Ecobos

Environmentally friendly

Ecological

Durable

Social
Made with respect for people and the environment
Every sustainable product in our range has been carefully selected. For example, recycled or natural, local materials are invariably used. Moreover, everything is produced in people-friendly conditions. And that, without compromising on quality.
In addition to our word of honor, you also receive that from numerous leading organisations. Depending on the sustainable and honest product, it has been tested and approved by:
FSC (Forst Stewardship Council) and PEFC (Programme for Endorsement of Forest Certification Schemes): promote responsible forest management, today and for future generations,
Fairtrade: encourage the protection of the environment worldwide and guarantee the improvement of working and living conditions,
The WWF (World Wide Fund for Nature): focuses on maximum biodiversity, use of renewable raw materials and reduction of pollution,
GOTS (Global Organic Textile Standard): controls the entire production chain with strict criteria, from raw materials to finishing.
This way you order from us with a good feeling. And with the certainty that your sustainable products contribute to a better planet. Today and tomorrow.
​​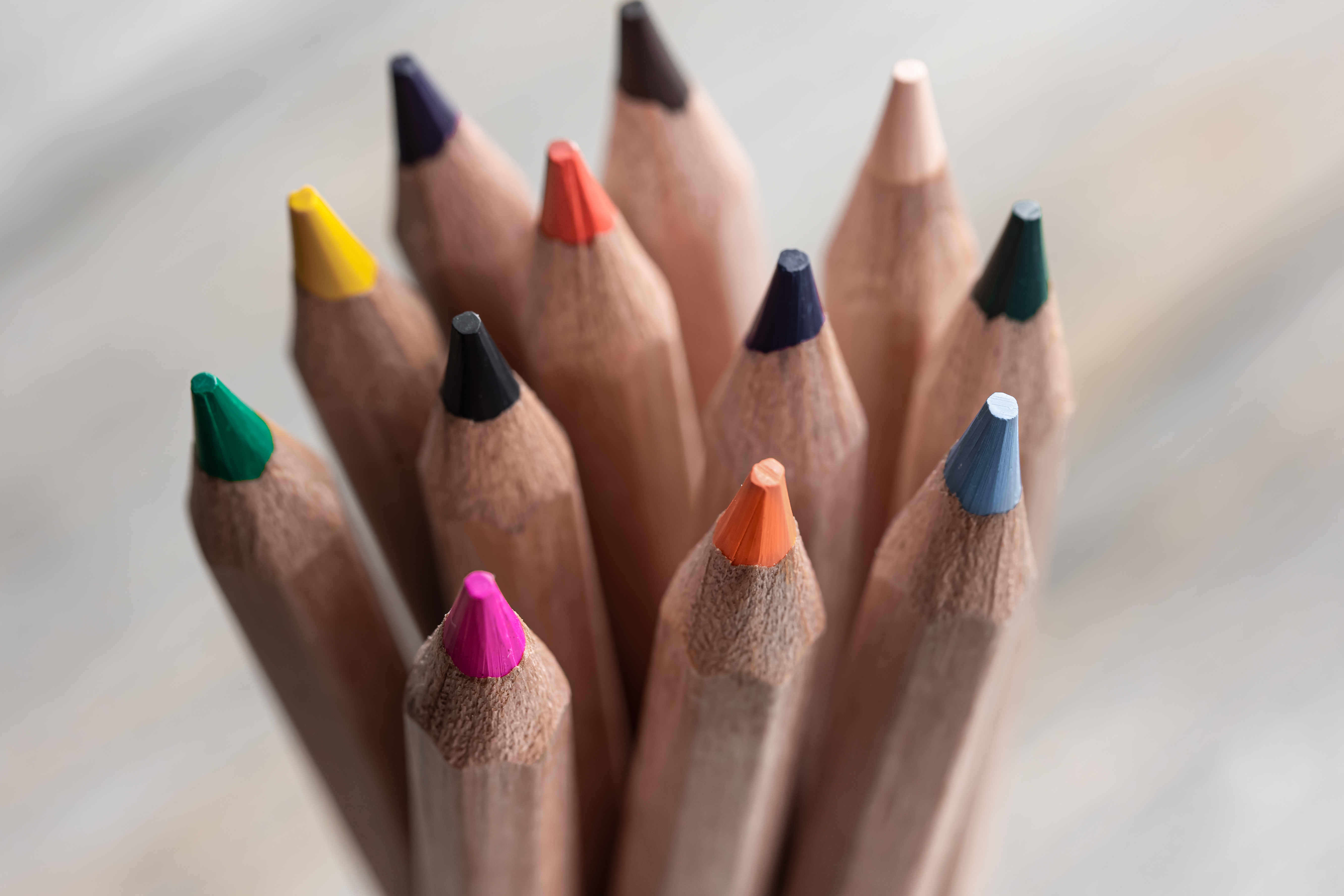 ​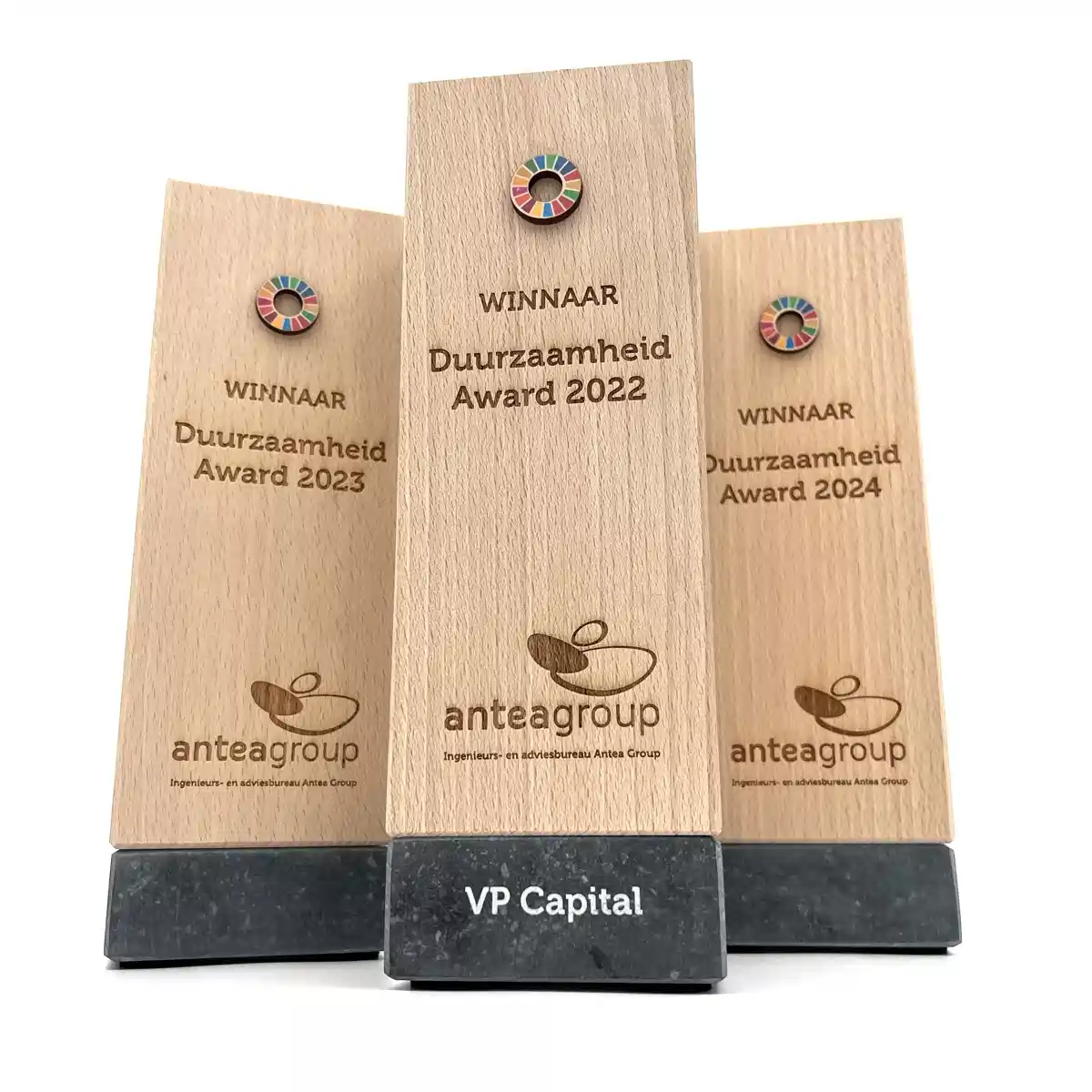 ​​
​
Sustainable promotional gifts
Fun and original: these are our ecological gifts. Moreover, you give nature a helping hand. Give a trendy bag in organic cotton as a goodie bag, for example. Go for a wooden cutting board, spoon or other kitchen material as sustainable gifts. Or think completely out of the box: have an ecological award made!
We have all these most sustainable promotional gifts in different sizes and variants. Moreover, we are happy to personalize them. From your logo, slogan to an original campaign: let your creativity run wild!
Ecological office supplies
Nowadays there are also sustainable brands and honest alternatives for numerous office materials. For example, there are our eco pencils, made from recycled and sustainable materials such as jeans and CDs. You can also contact us for ballpoint and fountain pens, sharpeners, rulers and much more.
We are also happy to provide these products with your unique message. We engrave your logo down to the smallest detail on wooden products. Or print them on other sustainable materials with environmentally friendly ink, in up to four different colours.
​​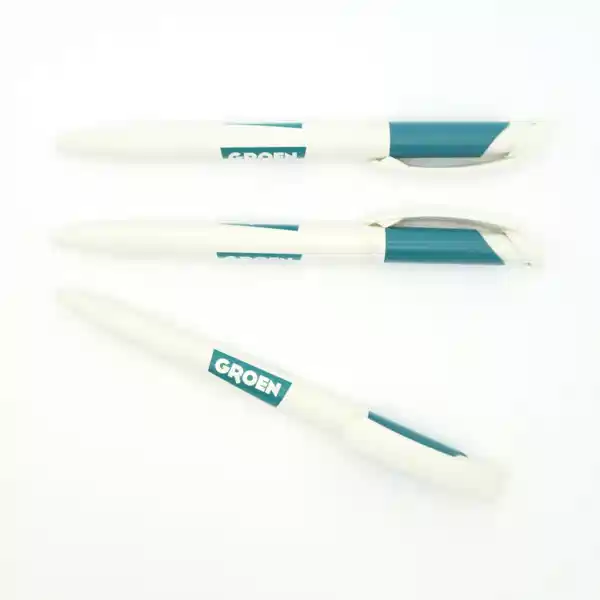 ​
​​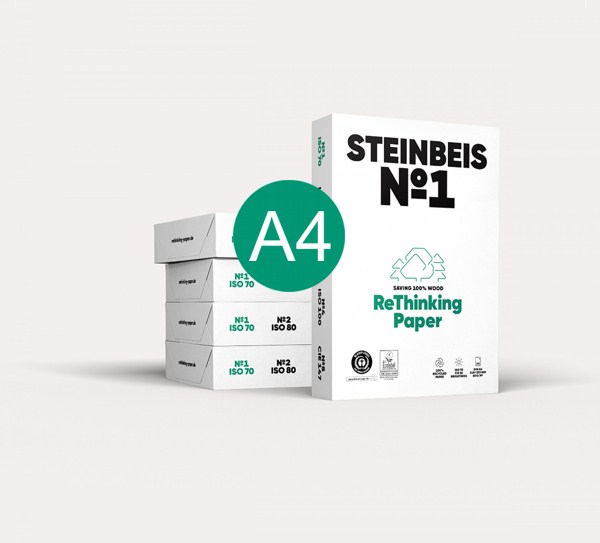 Environmentally friendly paper products
The time when course blocks were just about the only sustainable products? It's already passed. Today you can go to environmentally friendly brands for numerous other paper products. From notebooks, envelopes and folders to labels and greeting cards. Do you want your ecological choice to stand out or do you want the stationery to look just like new? Both are possible!
You can also easily order these sustainable products online, via our webshop. We deliver it within five working days, to an address of your choice. For orders from 150 euros (excluding VAT), this is even completely free, throughout the Benelux.
Four good reasons to choose Ecobos
Complete range of sustainable products, with a heart for the environment.
Can be personalized with your logo, slogan or other message from 50 pieces.
Free samples, with accompanying advice and custom quote.
Delivered to you free of charge, when it suits you best.

All our environmentally friendly products are available individually. Would you like to order large quantities or have a customized product made? Then we will be happy to make you a customized offer.
Deliveries from 150 euro (excluding VAT) are completely free, throughout the Benelux. For smaller orders, you pay 7.50 euro shipping costs per package. There is no charge for reusable packaging. All orders can also be picked up free of charge in our warehouse, by appointment.
Would you like to see and try out our offer? Then you are always welcome to visit our showroom. Drop by on weekdays, between 9:30 am and 4:30 pm. We are also happy to help you, by appointment.